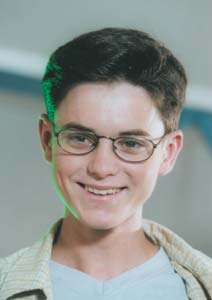 Atlantis High starts when a geeky guy called Giles Gordon (Michael Wesley Smith) moves with his weird mother, Dorothy and Grandpa Gordon to sunset cove!
Sunset cove is the weirdest place on earth, the people are mad, the shops are crazy and well, nothing is as it seems.....
Giles goes to school at Atlantis High, a mad school with mad teachers. Teachers who are aliens, have a large, colourful wig collection, couldn't care less and who are obsessed with themselves!
The students are no better, some act like babies, some are obsessed with sport, some have a double they date (?!?) and some are superheros!
The beach is the hide of activity for the kids, its also common to see beachballs, aliens and submarines as well as inflatable sharks in the area.
So, as you now know, Sunset Cove is a wacky, imaginative place to live in!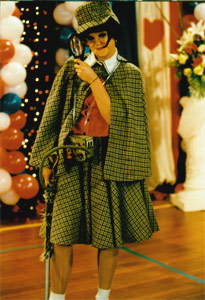 The events and records people attempt in sunset cove are ridiculous but simply hilarious.
Various beauty conpetitions, sort of half Miss World Vs. Wrestling Contests, challenges include who can wow the audience. Some competitors wil try the eye-lash curl, very hard to compete with, others will fight using their hair flutter, fairly effective.
One cute girl attempted to kiss every man in the phonebook!
Also on sunset cove there are regular weddings which end in tears, 99.9% are ended after the first week.
Sunset Cove has a high crime rate.
Many people have been abducted, in one lastest stealing raid, a boy stole part of a car wheel. More shockingly, AWOL radiation bombs have been spotted and two people hav been involved in ending the world.... very strange indeed!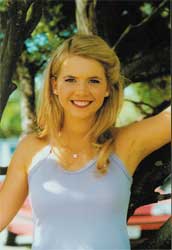 There is something to discover about all of Sunset Cove's inhabitants, they may seem happy, but most are troubled with lurking secrets.
Giles's mother - why did she move to sunset cove and why does her father call her Denis?
Octavia Vermont - Just a beautiful girl. No, she is always having secret meetings with Q, the school counseller, but they aren't talking about her problems....
Mr. Dorsey - The strange science teacher who has an obsession with alien hunting, eating mice and the lost city of Atlantis
Jet Marigold - The girl that feels eveyone is plotting a conspiracry against her, maybe she has her own conspiracacies ....
And many more characters have daunting secrets just waiting for Giles to uncover!!!!!!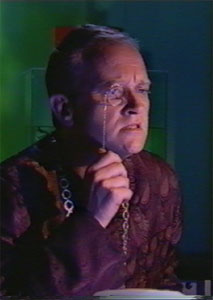 Giles and co. have a crazy ride through the first series which includes some weird events....
There is an unforgettable school performance of Romeo and Juliet, a missing radiation bomb, tumultuous love affairs and relationships, a hilarious fancy-dress party, a trip around the wonders of the world in a bus, a popular television talk show, ninjas and secret agents, funny rabbits with psychic powers, a trio of intrepid alien travelers, superheroes and supervillains, and a dramatic climax at the end of the series which may affect the world - and universe - forever.

The story is a wild roller coaster ride as Giles tries to discover the mysteries surrounding his new home in Sunset Cove - and as the adventures continue to unfold, his life is about to change forever in ways he never expected ...