Day 21!
The housemates are not called for nomination, big brother calls one housemate to the diary room.
Sophie comes to the diary room.
Sophie: Hello Big Atlantis bro!
Big Brother: Hello Sophie, this week there will be no nominations, the public will be able to vote for the people who they would like to evict from the house. The two housemates with the most nominations this Thursday at 7:30pm will be informed. Then the other housemates must come to the diaryroom and nominate one person to be evicted, the person with the most votes will have to leave the house. If there is a tie, then the group must decide among themselves, prior to this the nominated will be kept in the boy's bedroom.
So that's how this week's nominations will go, you can vote now on the Tribe Talk and Atlantis High BB's as much as you want.
Big Atlantis Brother first aired on the 16th Feburary 2002 and 10 contestants from Sunset Cove are taking part. First the wannabe contestants were tested and marked on personality, physical, mental and social skills, then the best were picked and asked to participate in Big Brother.

The idea of the game is that 10 contestants will be locked inside a house for a couple of weeks and will be asked to do tasks in order to recieve food and fun things. Then every 5 days a contestant will be voted out. This will be conducted in the following way - 4 days before voting elimination ends every household member will vote for two people they would like to see leave the house. The two or more people with the most votes will be put to the public vote and the one with the most votes at the end will leave ....... and so on until the last three contestants are left.
Meet The Contestants...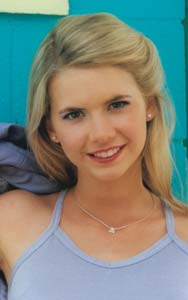 Contestant 1 - Octavia Vermont

The first contestant to be selected for BB was Octavia, she was sweet, popular, gorgeous and very talented in... well ... everything possible, she never fails to delight and surprise. Octavia wants to go in BB to get away from the stresses of Sunset Cove and take a break from her moms calorie controlled, fruit and rasberry soft drinks. Also wants to escape from what she calls her dads army?!*&? Will Octavia be brillant at making friends in the BB house or a total flop? Who knows?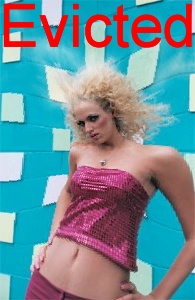 Contestant 2 - Sabina- Evicted

Sarbina was voted out on Thursday 27th June 2002
The results were:

Sabrina: 88% to leave the house. (22 votes)

Octavia: 12% to leave the house. (3 votes)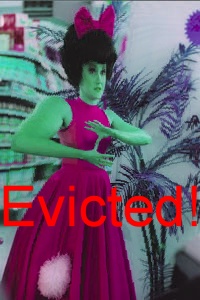 Contestant 3 - Antonia - Evicted

Antonia was voted out on Thursday 04th July 2002
The results were:

Sabrina: 52% to leave the house. (11 votes)

Octavia: 48% to leave the house. (10 votes)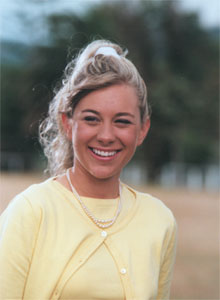 Contestant 4 - Sophie May

Sophie applied for BB in hope of a new fantasy adventure with her pet, Mr. Fluffymuffin. The judges thought she was a comedian and hired her as winner number 4 for the BB experience. They made a big mistake and cannot get out of it. Sophie is a baby in a teen body and according to all the intelligences tests is seriously mad! Her experience with aliens has left her with some great memories though, and her once 'most beautiful girl ever' award has made her life complete, yet she still wants to go in for BB to show the world she is still as lovable and cuddly as ever! (Pukes)!!!! Will Sophie make our stomaches turn?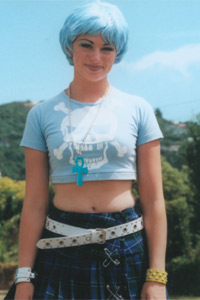 Contestant 5 - Jet Marigold

Jet was the last girl to be selected for BB. Her blue hair made her stand out and in the final decision that mattered. Jet wanted to be in BB for a little time away from Aylantis High and all the school work. Jet also wanted a break from her husband, Beanie Weanie who she married recently. the judges think she is crazy but perfect for the BB house as she could cook wacky meals with cool flavours and designs. Jet is spaced out and suspicious of event the neighbours dog, she can get very stressed and BB should give her a chance to relax! Will her atitude make her a loner or will she be a spaced out, popular, cool girl?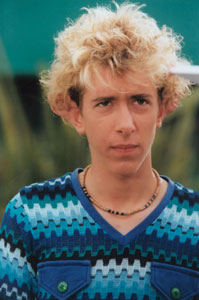 Contestant 6 - Beanie Weanie

Much to Jet's dismay, Beanie entered BB to be with her. "I want a break from him."she said. Beanie didn't listen and the judges picked him. Why? He has a mysterious past, very mysterious and might stir things up between Jet. Evryone loves Beanie, espeically Jet, for his honest and innocent streak. He is a little unaware of what's going on but is a true friend .... with big ears of course. Will his BIG ears be BIG with the other contestants?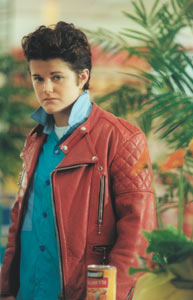 Contestant 7 - Antony

Antony used to live in sunset cove but sadly moved away due to a 'personality' crisis in the town. Now he comes back in search of a new romance in the BB house. He was an Italian bus driver and a soldier in the army but neither worked out due to certain people ruining his career. Now with his motorbike and belongings he really doesn't fit in anywhere..... poor Antony. Will BB help him find himself? More importantly will the others find the real Antony or think of him as not wanted?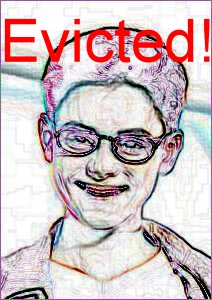 Contestant 8 - Giles Gordon - Evicted

Giles was voted out on Friday 22nd February.
The results were:

Giles: 63% to leave the house. (32 votes)

Sabrina: 37% to leave the house. (19 votes)
Contestant 9 - Josh Montana - Evicted

Josh was voted out on Saturday 16th March.
The results were:

Sabrina: 48% to leave the house. (41 votes)

Josh: 50% to leave the house. (43 votes)

Octavia: 2% to leave the house. (2 votes)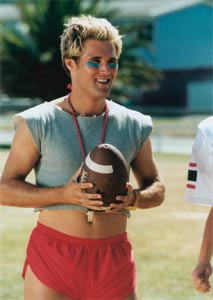 Contestant 10 - Coach Shane

Coach Shane was the last boy and the last member of the BB house. Coach Shane flattered the judges with his beautiful biceps and his fitness physique second to none. The judges and camera loved it! Coach Shane said he would put that 'umph' into the house nobody else could give and help his fellow housemates to 'keep in shape' at all times. He says he will also be helping any people who want to try out for the football team next season. What a guy! Will Coach Shane be as good at BB than his football?