Spotlight focus - Amber and Style (Part 1)

Why does Amber have the style she has? How does Beth Allen turn into Amber? And how can anybody shape their hair, make-up or clothes to get the "Amber look"?

The Hair and Make-up Supervisor in the Tribe, Susan Glass, and the Costume Designer, Gavin Mclean, reveal the answers to these questions and more in this TribeStyle article...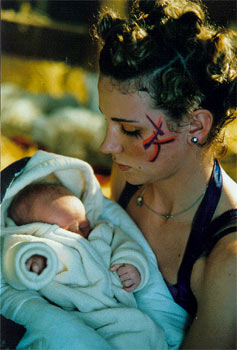 You are what you wear

Amber. She is the leader in the Tribe. A role model for the younger ones, she is passionate about building a New World - and a better world - and cares deeply for the welfare of others. She is sensitive and kind but also determined and persistent, and will never give up to make a better future for everyone.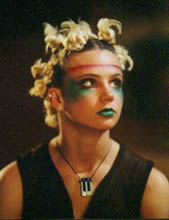 Everybody`s style is shaped by different things such as whatever clothes you can find or your environment - but in the Tribe, each character`s personality and attitude also affects theit style to a significant degree.

"Whilst reading the script you realize that Amber is a strong leader with tremendous attitude" says Costume Designer, Gavin Mclean, "and she would wear street styled fashion to match. So I wrote up a character profile and created the look from there. Because she was a real toughie she needed tough fabrics, so I thought leather would be really good."

"Amber has such a strong, modern look" adds Susan Glass, Hair and Make-up Supervisor. "Gavin McLean, our costume designer had drawn up some sketches and we were provided with a brief on what her personality was like. We had a lot of design meetings where everyone had initial creative input. We also work closely with the Producer and Directors and follow the storylines. Also, Ray Thompson (Executive Producer) had a vision of how she should look and we all worked towards that. Then as time went on the look just sort of changed a natural progression really".

"And as far as creating the costumes go" says Gavin Mclean, "we need to know how the actors feel about their look and their character. Its important we see eye to eye and they are comfortable with what they wear."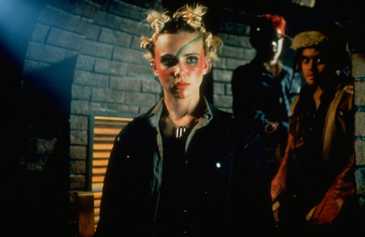 How long does it take for Beth to get her hair and make up done?

Susan Glass says it takes about "45 minutes for hair and 45 minutes for makeup. But if you are going to do it at home, make sure to allow more time. And practice with different makeup colours and styles".

What would have been the most expensive and time-consuming
"Probably the 3/4 length leather pants and jacket" says Gavin Mclean. "When you make leather garments theres a lot outfit made for Amber?
of work, time and money involved. Its not as simple as buying fabric and cutting it out."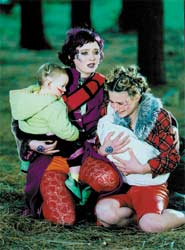 What if you could make any outfit you wanted for Amber?

"HmmmIve pretty much made everything I wanted too" says Gavin, "thats the fun of my job, you get to be really creative and then actually see what you create become reality."

What happens to the clothes when filming ends

"Theyll go into storage. They wont be for sale though...sorry!"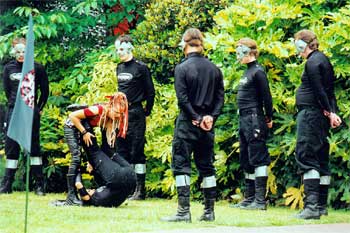 Recreating the Look - what if someone wanted to create the Amber look - what would you recommend?

"Probably the best way is to learn to make your own creations" suggests Gavin Mclean. "You can also shop around for good quality stuff at sales or second hand shops, then adapt them. Leather is so expensive, why not use synthetic leather instead? Its easier to sew and much cheaper too."